Snowden CDA online
Snowden
Słyszą nas. Widzą nas. Śledzą nas. Nigdzie się nie ukryjesz.
Sep. 15, 2016
France, Germany, USA, UK
134 Min.
R
Opis
Film inspirowany jest książkami "The Snowden Files: The Inside Story Of The World's Most Wanted Man" Luke'a Hardinga oraz "Time Of The Octopus" rosyjskiego adwokata Edwarda Snowdena, Anatolija Kuczereny. Film opowiada o Edwardzie Snowdenie, byłym pracowniku NSA i CIA, który trafił na pierwsze strony gazet po tym, gdy ujawnił światu informacje na temat amerykańskich i brytyjskich rządowych programów inwigilowania obywateli. Thriller ma skupiać się na przekazywaniu tajnych dokumentów felietoniście "Guardiana" – Glennowi Greenwaldowi.
Hits: 41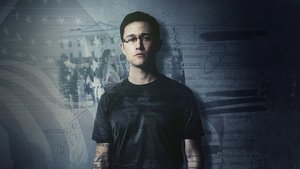 IMDb Rating 7.3 110,738 votes
TMDb Rating 7 2090 votes